Rock Maple Flowform
February 2022

Duration: 3 Weeks

Hand-crafted spatula cut from a block of rock maple. A study in flowforms, function, ergonomics, affordances, and aesthetics, and an exercise in craft.


---
Flowform Line Studies


Spatula Studies
---
Silhouettes



Paper Studies


Lofts




---

Ink & Charcoal Studies



. . . Translated into Flowforms


---

SolidWorks Modeling


---
Paper & Foam Models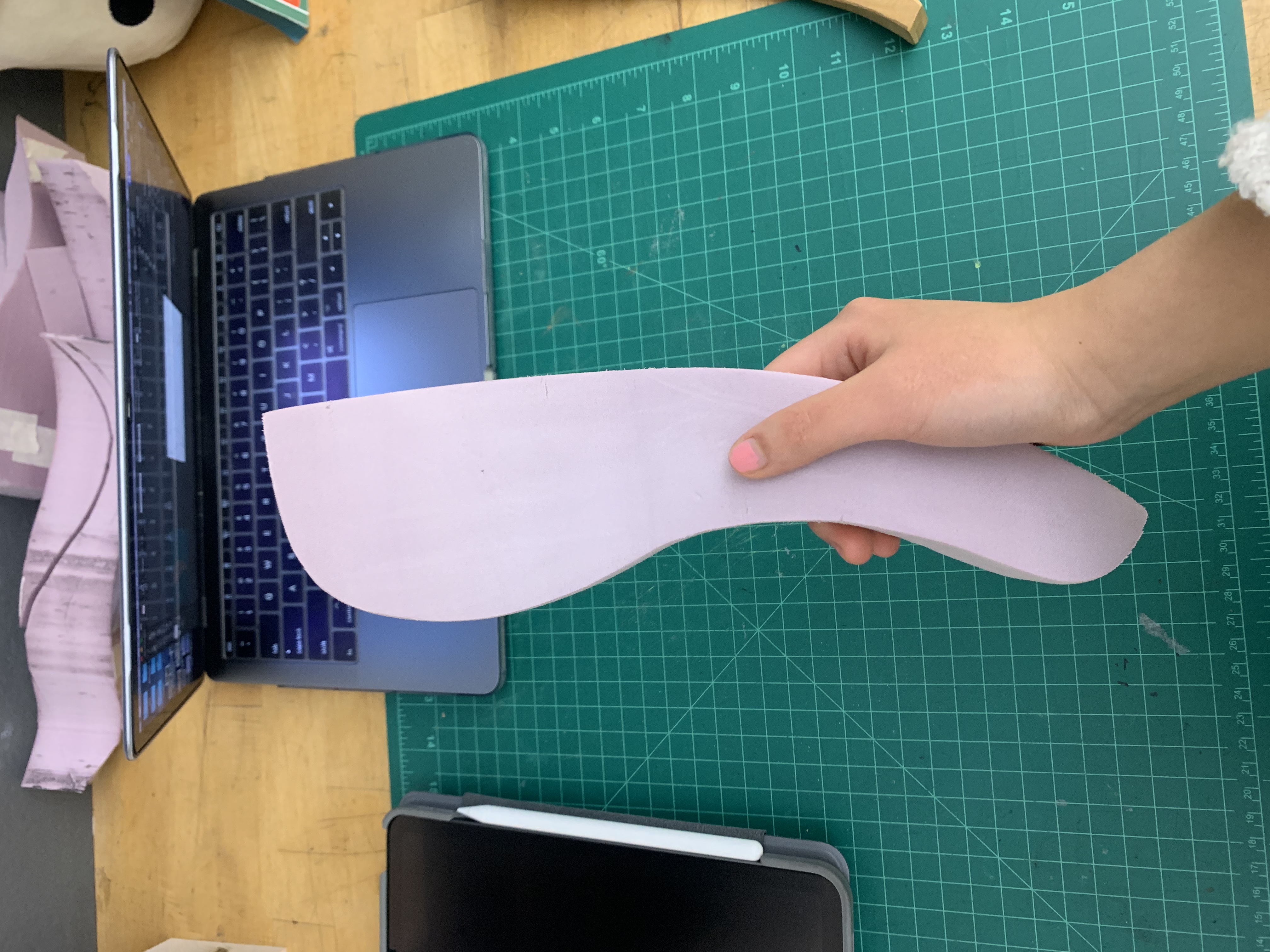 Foam model 1, no secondary shaping.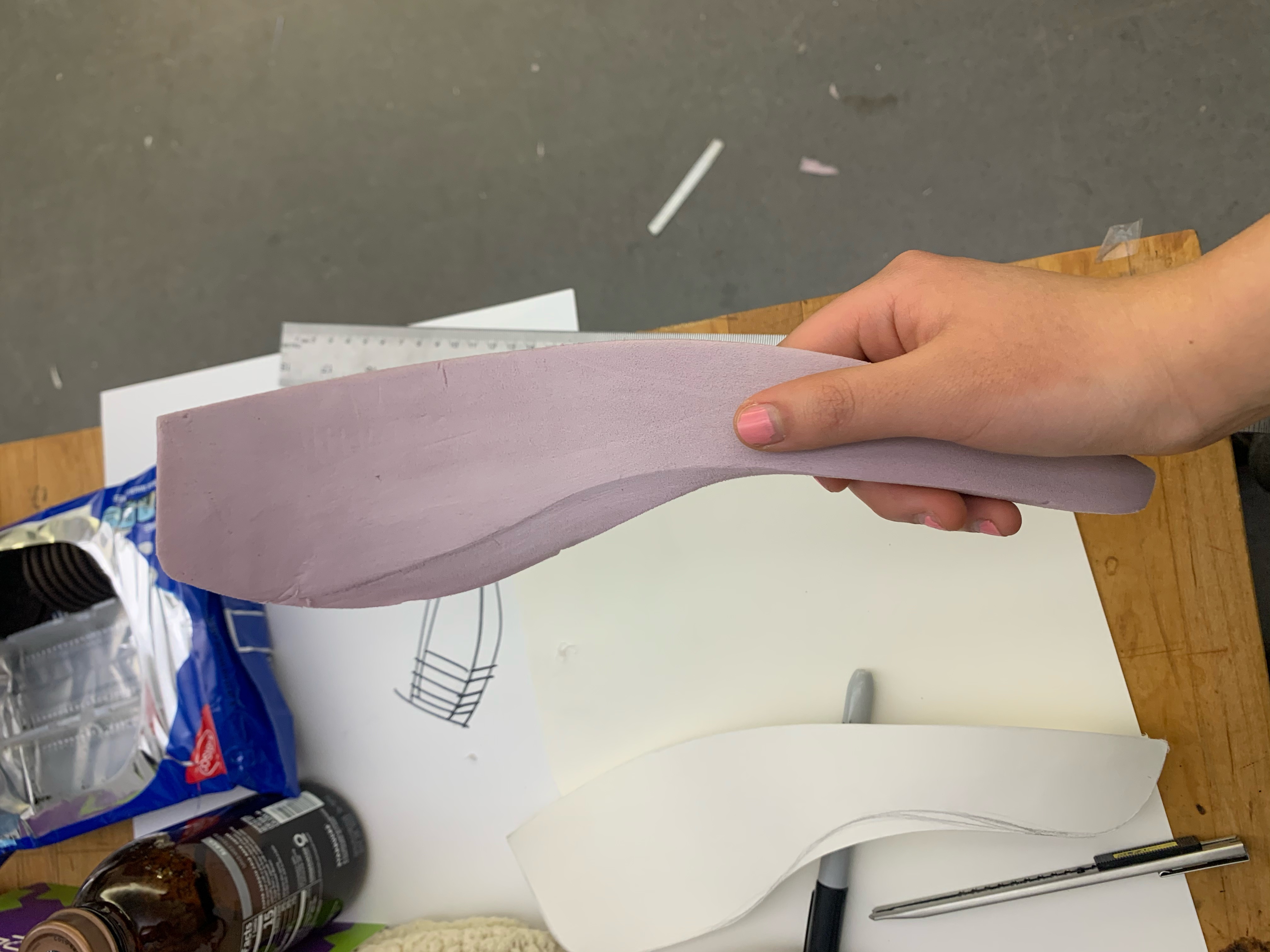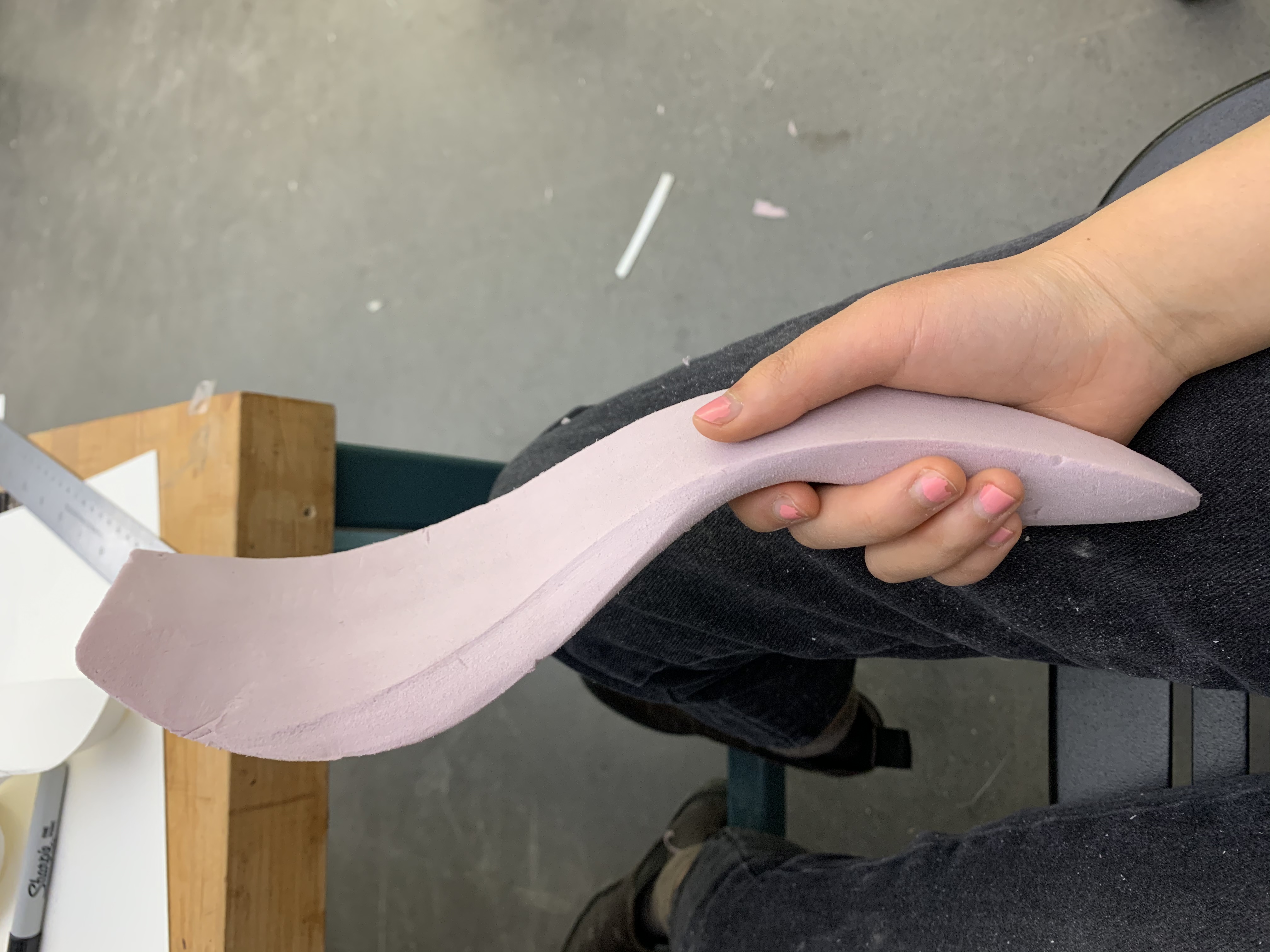 Foam model 1 with subtractive profile cuts + secondary shaping.


---

At this point, I was still having some trouble deciding between whether to lean more toward functionality and spatula-likeness, or to focus more purely on the sweeping, flowform aspect.

After some thought about what could really make this project special, I decided I wanted to make the perfect, most comfortable, functional, beautiful spatula to gift my mom. I had a good point of reference— I have her hands, so if I could make a spatula that was comfortable for me, they'd be comfortable for her, too.

On a more personal level, the spatula could be an artifact for encouraging connection across generations. Designing a spatula for my mom, from whom I get my hands, is, in a away, like designing a spatula for my aging hands as I grow older.


---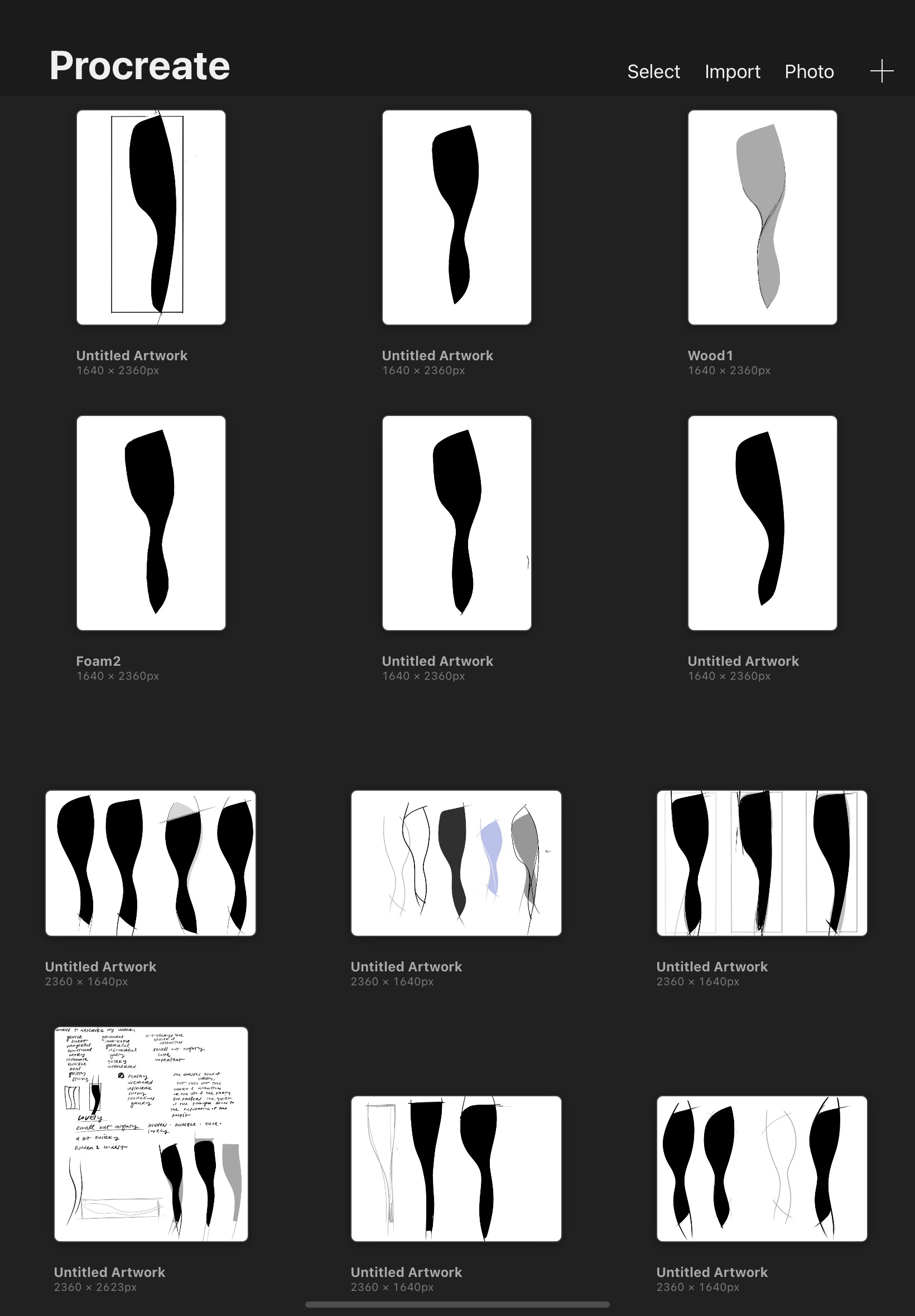 So after many, many more silhouette explorations, some evolved from previous profiles, some new, some mash-ups, I finally landed on this profile:



Which I then took to the foam: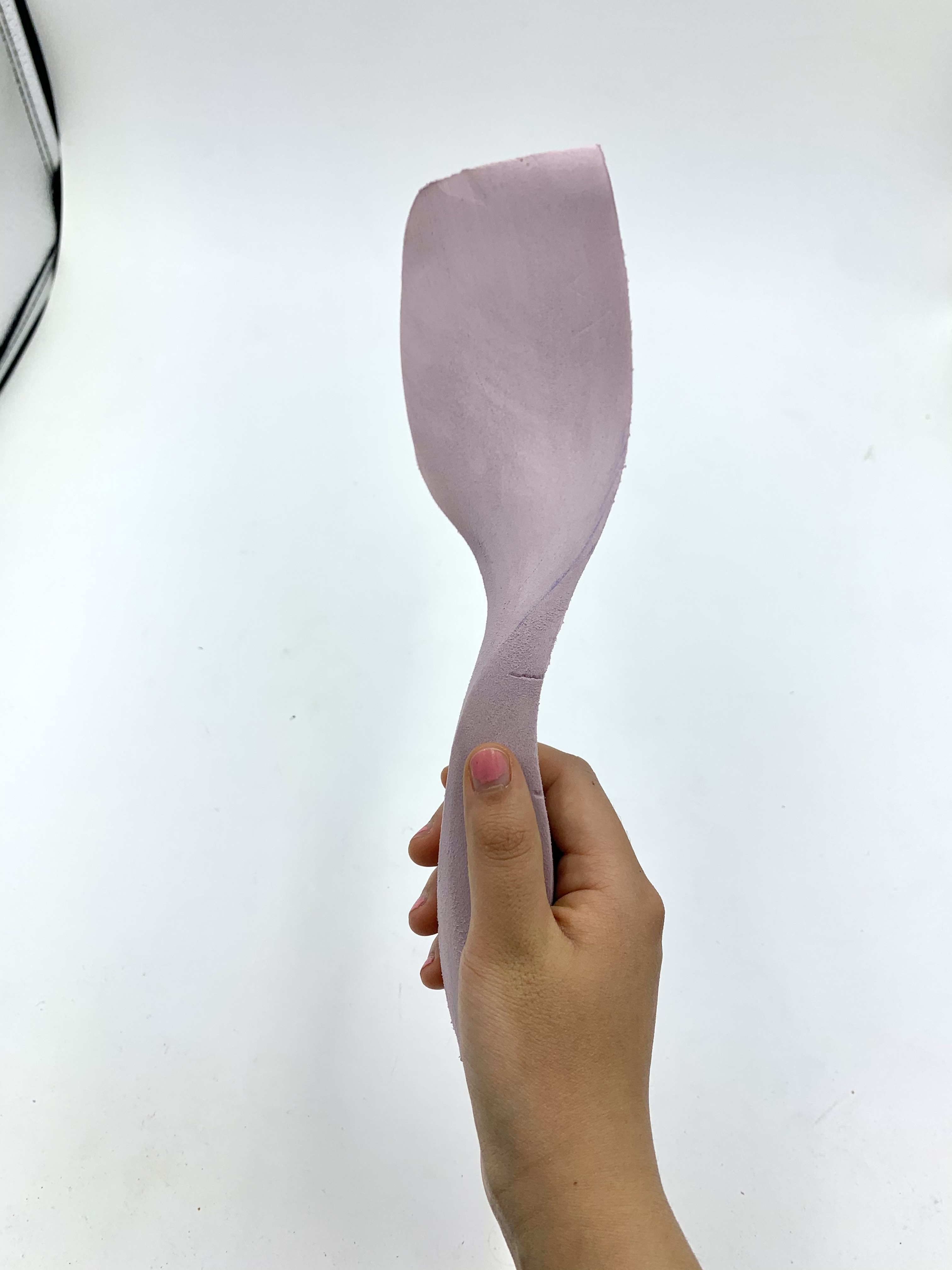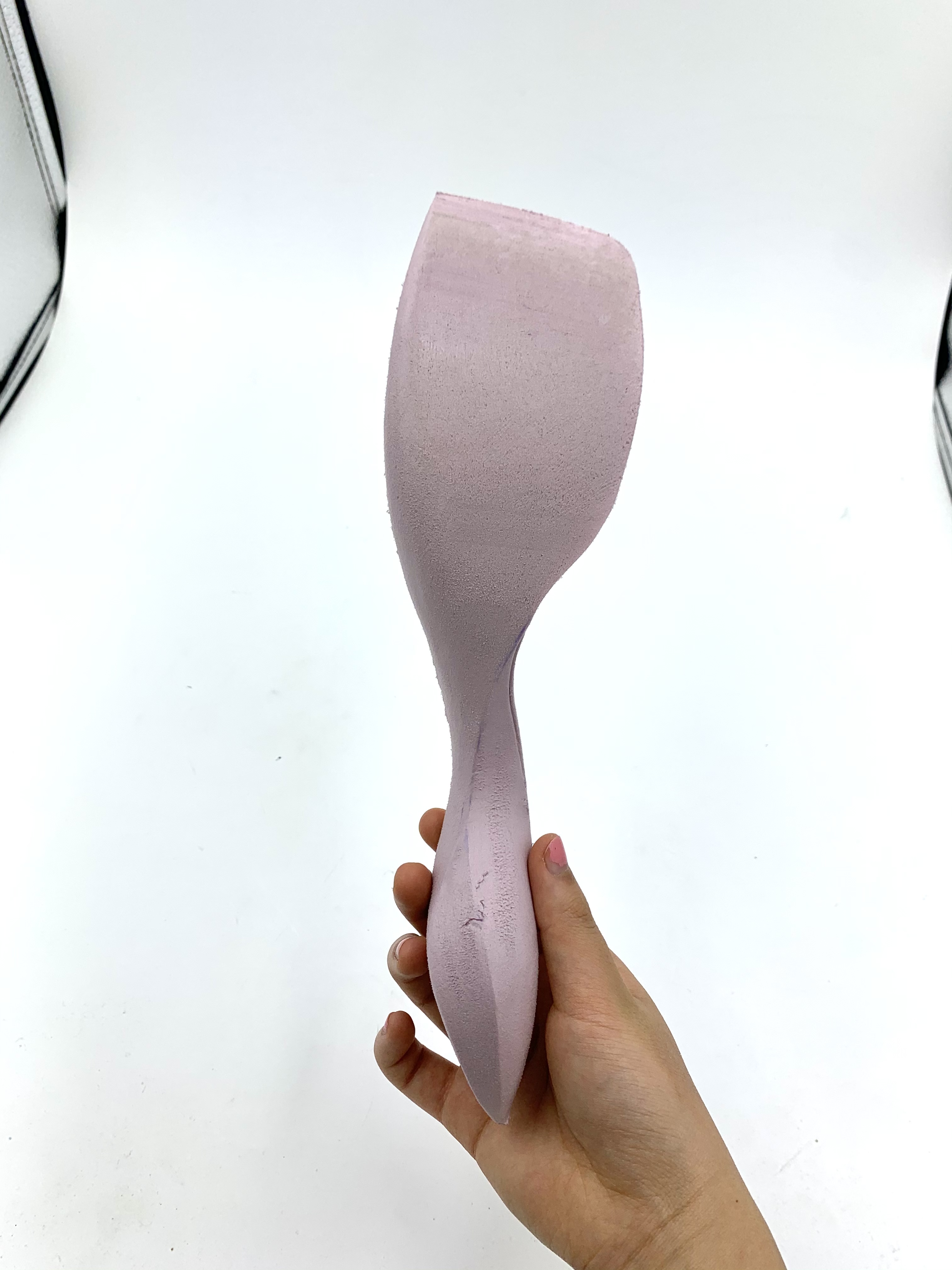 Foam model 2 with secondary shaping.


---
Craft Process

Using the bandsaw, I made two cuts on the 11x4 plane and two cuts on the 11x2 plane of the wood block, resulting in a total of 9 pieces, the middle-most one being my spatula. From here, I used the belt sander, oscillating spindle sander, rasps, and various grits of sandpaper to shape and smooth the form.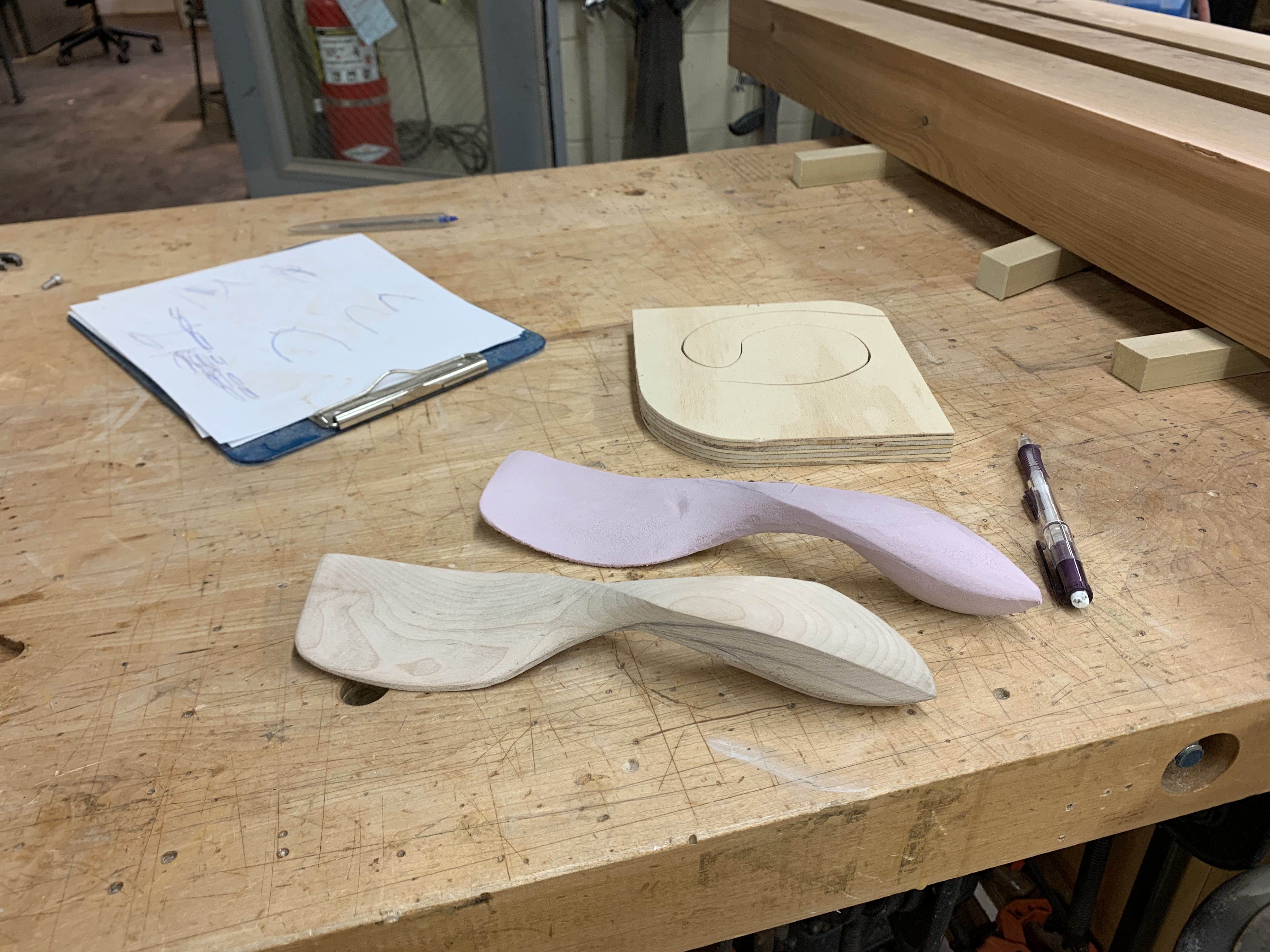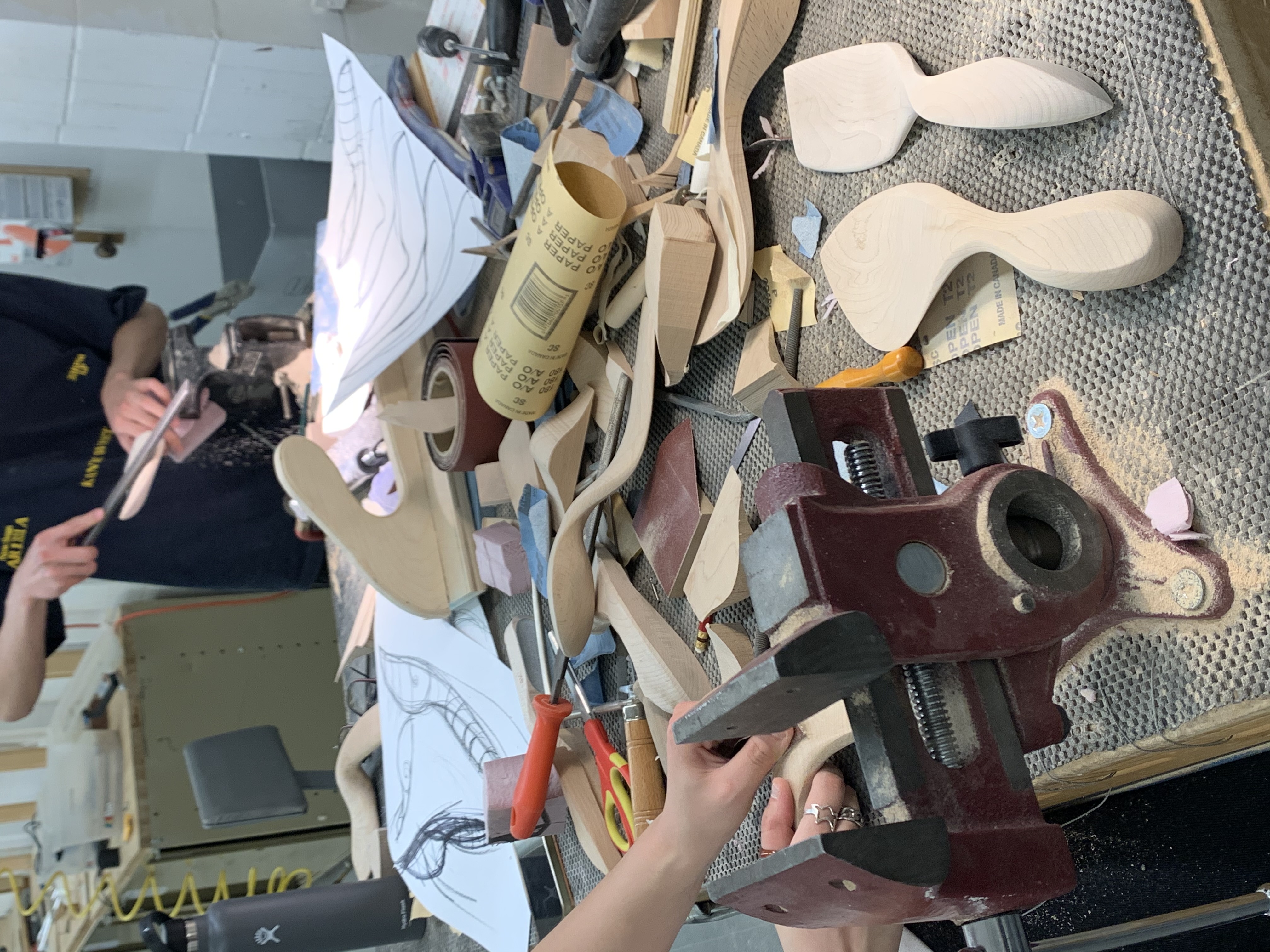 ---
Final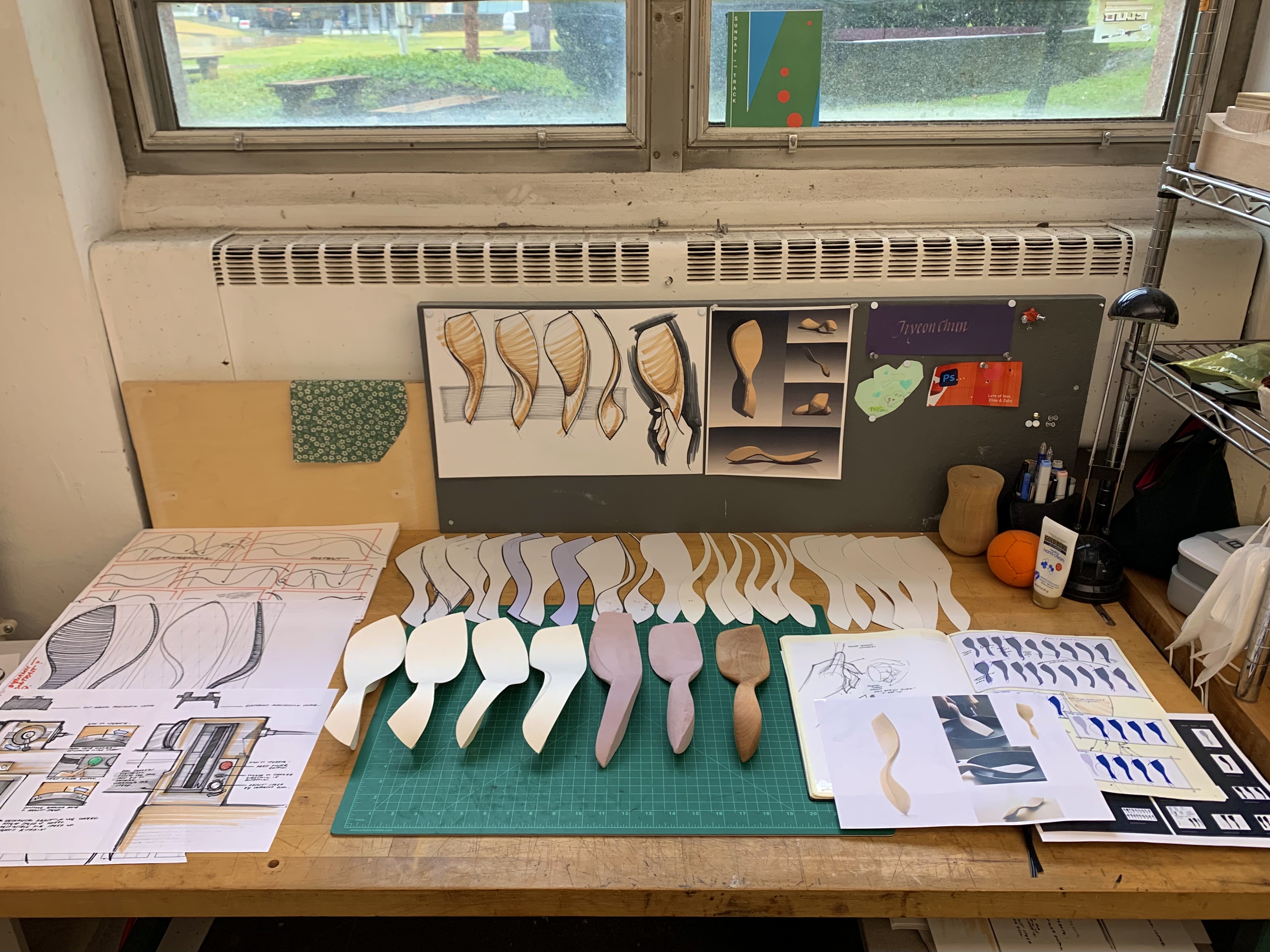 Final Desk Spread for Review.