Typography & Graphic Studies
2020 - 2021

Studies in visual and typographic hierarchy, color, illustration, and writing.



Caslon Typeface Spread
September 2021

Magazine spread on the typeface Caslon. Considerations included readability and typesetting, movement and cohesiveness across the two pages, and story-telling.
Five Evenings Promotional Poster
October 2021

Promotional poster for Five Evenings, an annual Pittsburgh event featuring celebrated authors and their latest works. Considerations included imagery, emphasis, intrigue, and event identity.

View full process on medium here.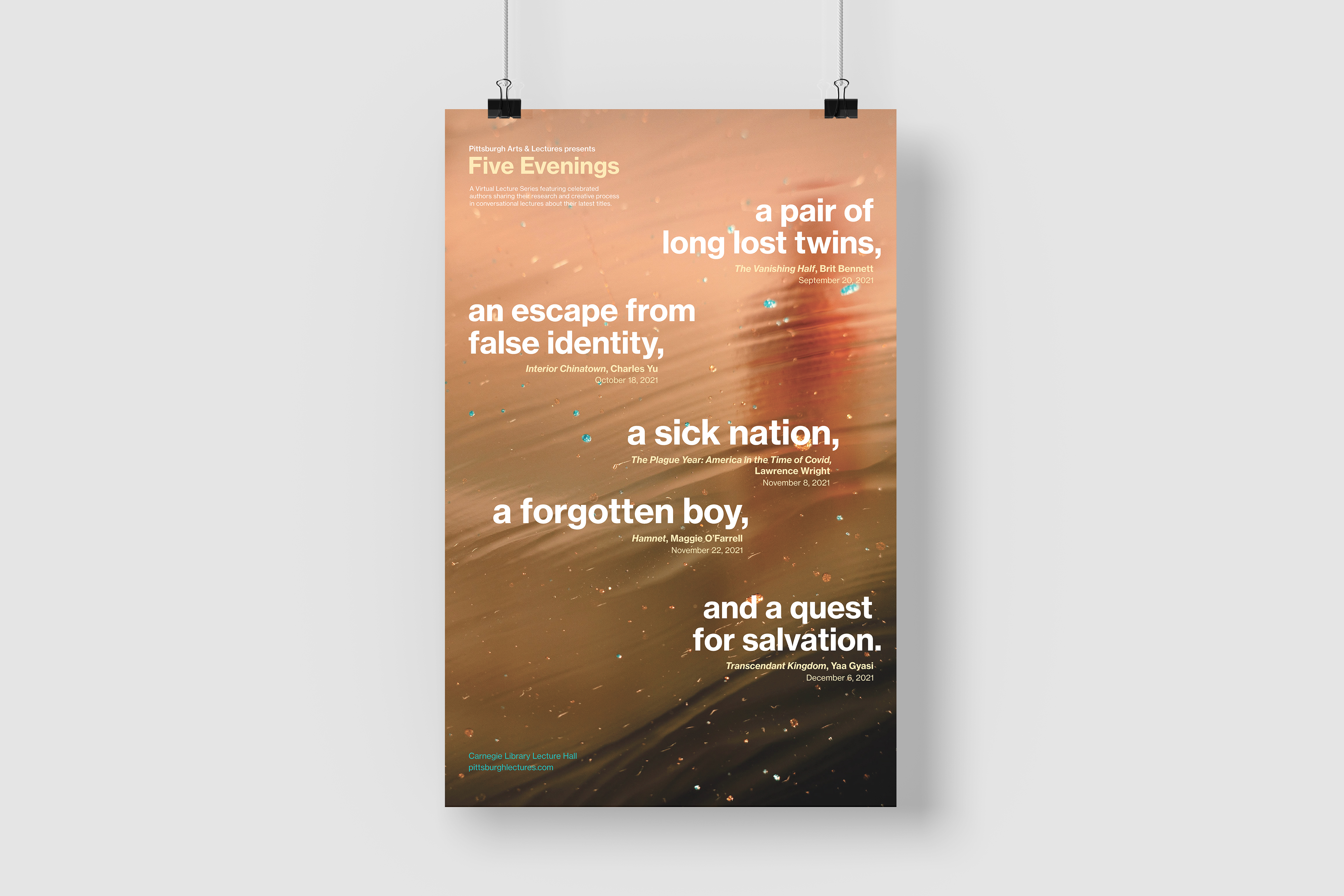 Atlantic Puffin Vector Illustration Poster
October 2020
Part two of a three-part project about the Atlantic Puffin: a physical model made from recycled plastic, a vector illustration poster, and an AfterEffects animation.